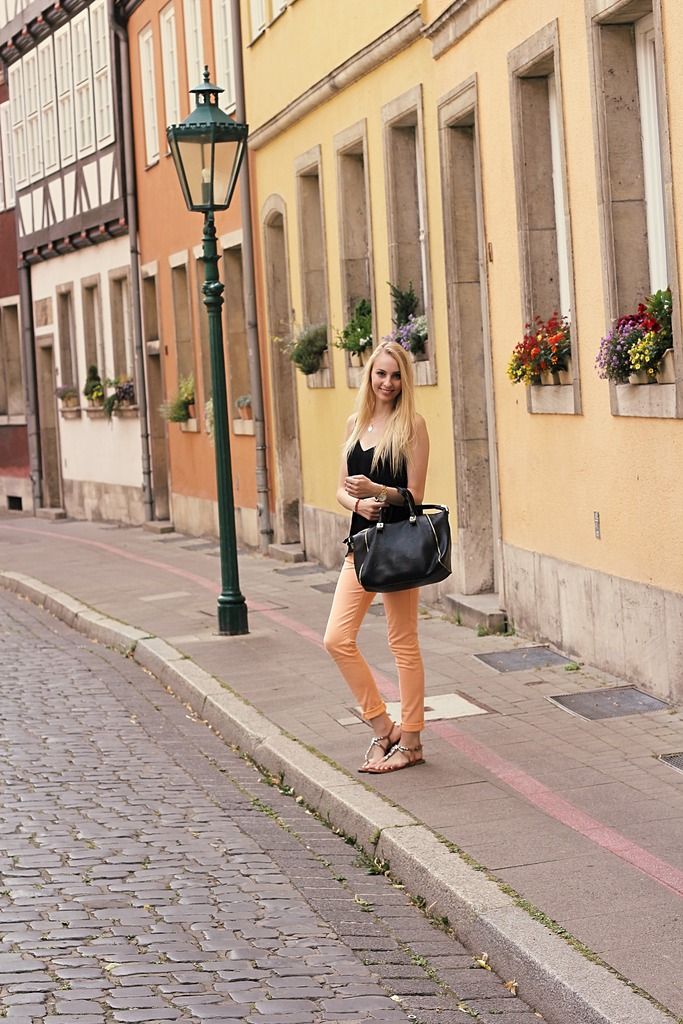 Endlich schaffe ich es, mal wieder durchzuatmen und mich zu entspannen. Die Semesterferien haben begonnen und ich kann seit langem mal wieder ausschlafen, faulenzen, zum Sport gehen und Freunde treffen, was ich in der Prüfungsphase total vernachlässigt habe. Ich habe wieder Zeit, mich mehr dem Bloggen zu widmen und merke, wie sehr ich es vermisst habe, Fotos zu schießen, mir Posts zu überlegen oder Outfits zusammen zu stellen.
Apropos Outfit – gestern war ich mit meiner Freundin Greta in der Altstadt unterwegs und habe eine Häuserreihe farblich passend zu meiner Hose entdeckt. Da fühle ich mich direkt wieder wie am Tegernsee. Ich kombiniere sommerlich farbene Hosen am liebsten mit schlichten weißen oder schwarzen Tops. Dadurch strahlt die Farbe besonders!
Finally I am able to take a deep breath a recharge. Summer break has begun and after a long time I am able to sleep in, laze around, go to the gym and catch up with friends again, which I have neglected during exam time. I have enough time to dedicate myself more to the blog and I'm starting to realise just how much I have missed taking pictures, think up new posts and put together outfits to shoot.
Talking about outfits – yesterday I walked around the old town with my friend Greta and we discovered a row of houses that fit the colour of my trousers. I feel like I'm back at Tegernsee. I like to combine summery coloured trousers with plain white or black shirts. They make the colour pop!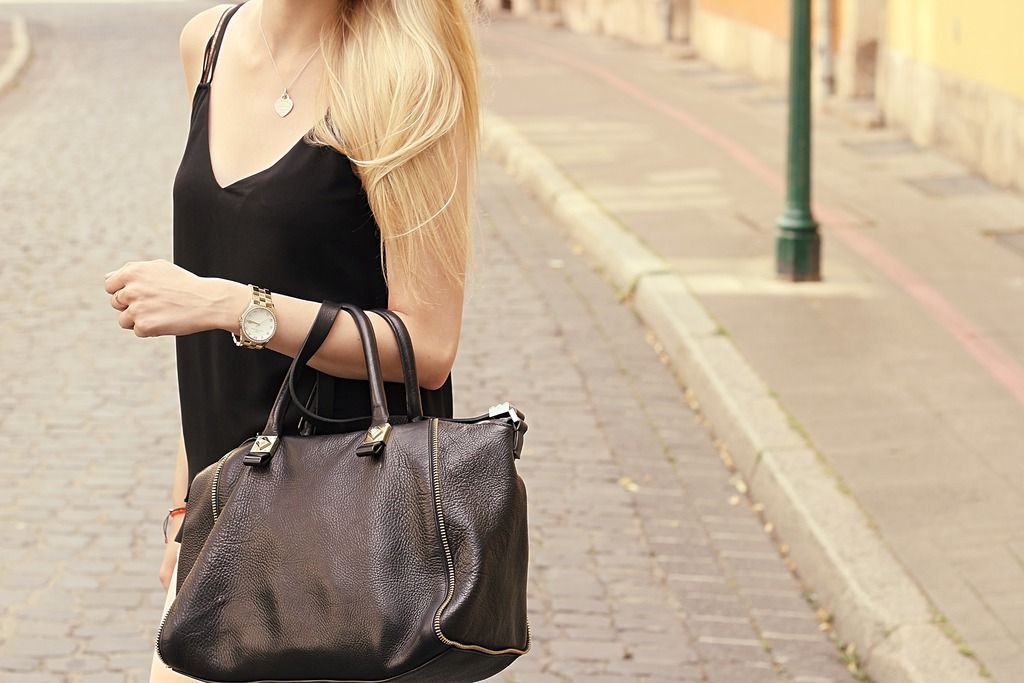 Shirt – Zara | Trousers – Topshop | Sandals – Buffalo | Watch – Marc Jacobs | Necklace -Tiffany&Co | Bag – Zara