Ich bin gerade von einem wunderschönen Brunch mit zwei Freundinnen nach Hause gekommen. Iced Coffee, Avocado Toast und Mädels-Talk – ich habe es wirklich vermisst. Wir haben über das Bloggen gesprochen, weil es für jede von uns Teil unseres Lebens ist und darüber, dass viele nicht verstehen, was genau wir eigentlich da tun. Um ehrlich zu sein habe ich genau aus diesem Grund zu Beginn nur meiner Familie und meinen engsten Freunden von dem Blog erzählt. Ich wusste selbst noch nicht genau in welche Richtung die Reise gehen sollte. Irgendwann kamen meine Kommilitonen auf mich zu, weil sie unseren Instagram-Account entdeckt hatten. Ich wusste immer noch nicht was genau ich erreichen wollte, aber ich hatte einige Ziele vor Augen und Ziele zu haben ist doch immer schon mal etwas Gutes.
I just got home from an amazing brunch with two of my friends. Iced coffee, avocado toasts and girls talk – I missed it! We were talking about blogging as it is a big hobby for all of us and about how many people don't understand what it is and why we are doing it. To be honest, I started out not telling everyone I know about our blog. My family and close friends knew about it and I kept it very much to myself. At some point my classmates at uni must have seen our instagram because they came up to me and started asking questions. I remember feeling a little embarrassed about the whole thing as I was still struggling and quite unsure about what I was doing exactly. However, I had a few goals and having goals is always a good thing, isn't it?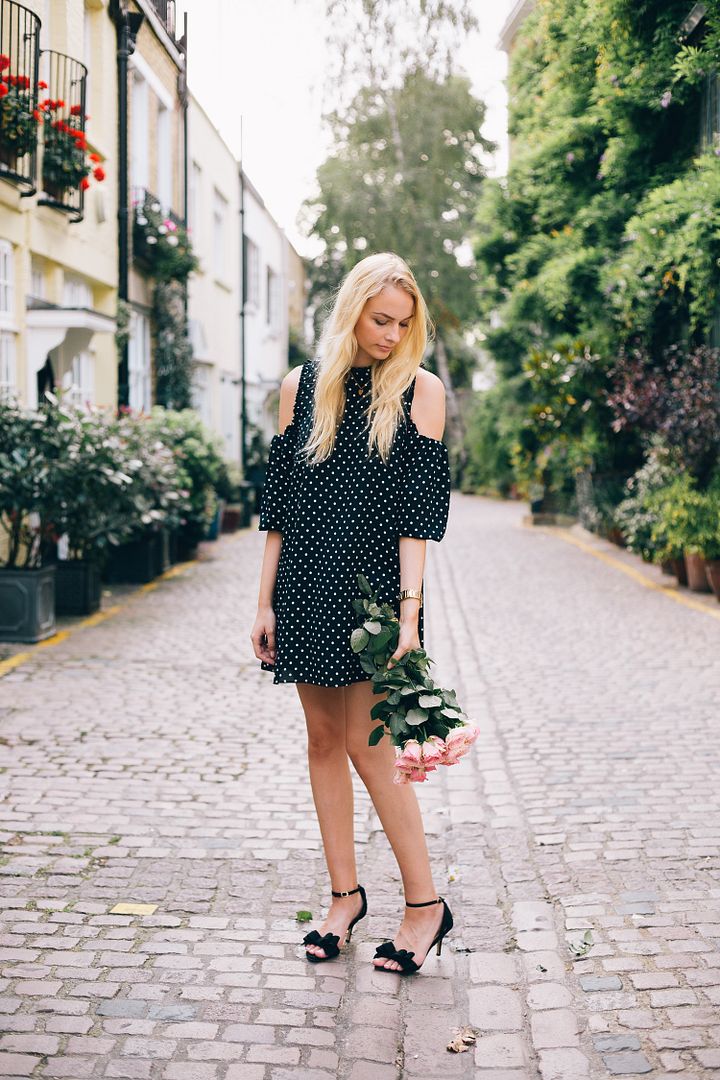 In London sagte das erste Mal jemand zu mir: "Du solltest einen Blog schreiben!" und in dem Moment wusste ich, dass ich in dieser Stadt richtig war. Plötzlich war ich mitten unter all diesen Leuten, die einen Traum haben und an ihrem eigenen Projekt arbeiten. Überall konnte man Inspiration, Wissen und Ansichten aufschnappen. Bei unserem Brunch vorhin sagte meine Freundin: "Es ist gut, einen Traum und ein Ziel zu haben, denn das lässt dich fokussiert arbeiten". Ich denke, dass der Schlüssel zum Erfolg darin liegt etwas zu finden, was man liebt und woran man glaubt. Wenn man ein Ziel hat, bleibt man bis spät nach Mitternacht auf um daran zu arbeiten und fällt danach zufrieden ins Bett. Deswegen rate ich Euch allen: Findet "Euer Ding"! Etwas, woran ihr glaubt, was Euch glücklich macht und Euch antreibt. Etwas, woran ihr ohne Grenzen arbeiten könnt.
"You should start writing a blog!" was something I heard the first time after moving to London and from that moment I knew I was in the right place to figure this thing out for myself. Suddenly I was surrounded by an enormous amount of young people trying to set up their own business and my mind was flooded with ideas. At our brunch, my friend said "it's good to have a dream and a goal to work on, because then you know exactly what you want to focus on and what you want to achieve within the next months". I think that a dream is the key to success and that if you really love something and if you believe in it, you will sacrifice a lot of time and energy for it to make it an actual success. This is why I'd like to tell all of you guys out there to find "your thing" – something you believe in and that makes you happy. Something where you can work without borders and without being restricted in your creativity or your freedom. Something that makes you so excited that you stay up until way after midnight working on it and it feels great finally falling asleep afterwards.
Da ich gerade von Zielen, Möglichkeiten und Begeisterung spreche – dies ist das erste Outfit, dass ich mit einem Profi-Fotografen geschossen habe! Ich hoffe es gefällt Euch! Punkte gehörten für mich schon immer in den Kleiderschrank und sind einer der Trends für diese Herbstsaison.
As I am speaking about goals, opportunities and excitement – this is the first outfit I've shot with a professional photographer! I hope you guys enjoy! Dots are my all time favourite but I'll tell you what – they will be one of the main trends for autumn.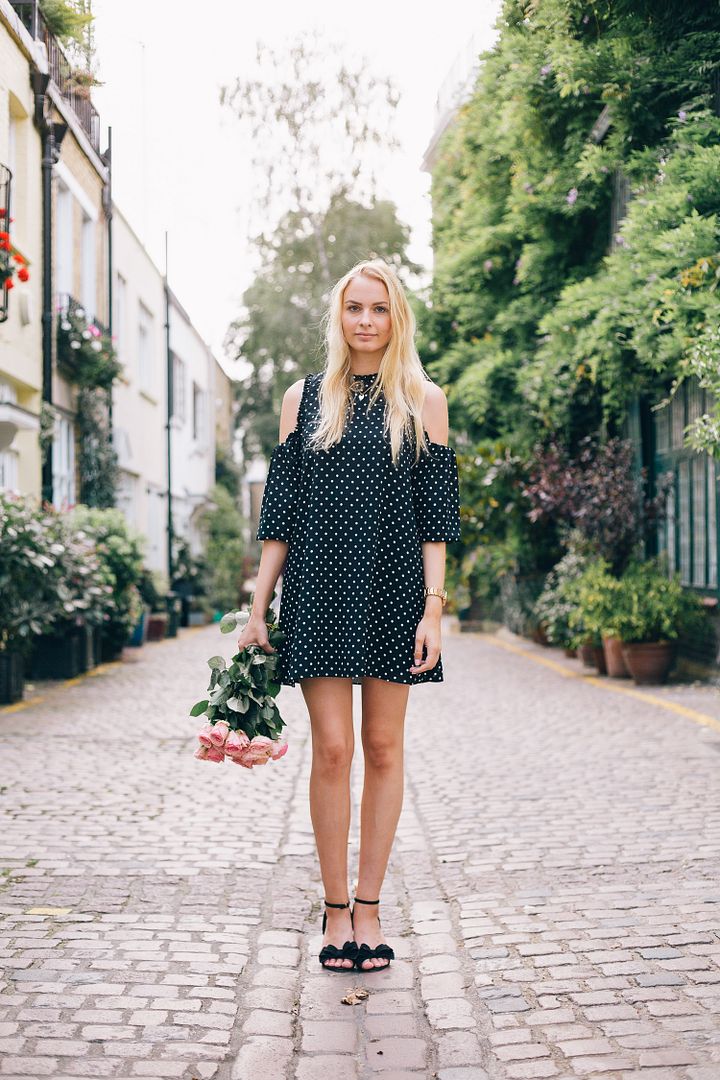 Dress – Zara
Shoes – Kurt Geiger
Watch – DKNY
Photographs: Lepage Photography