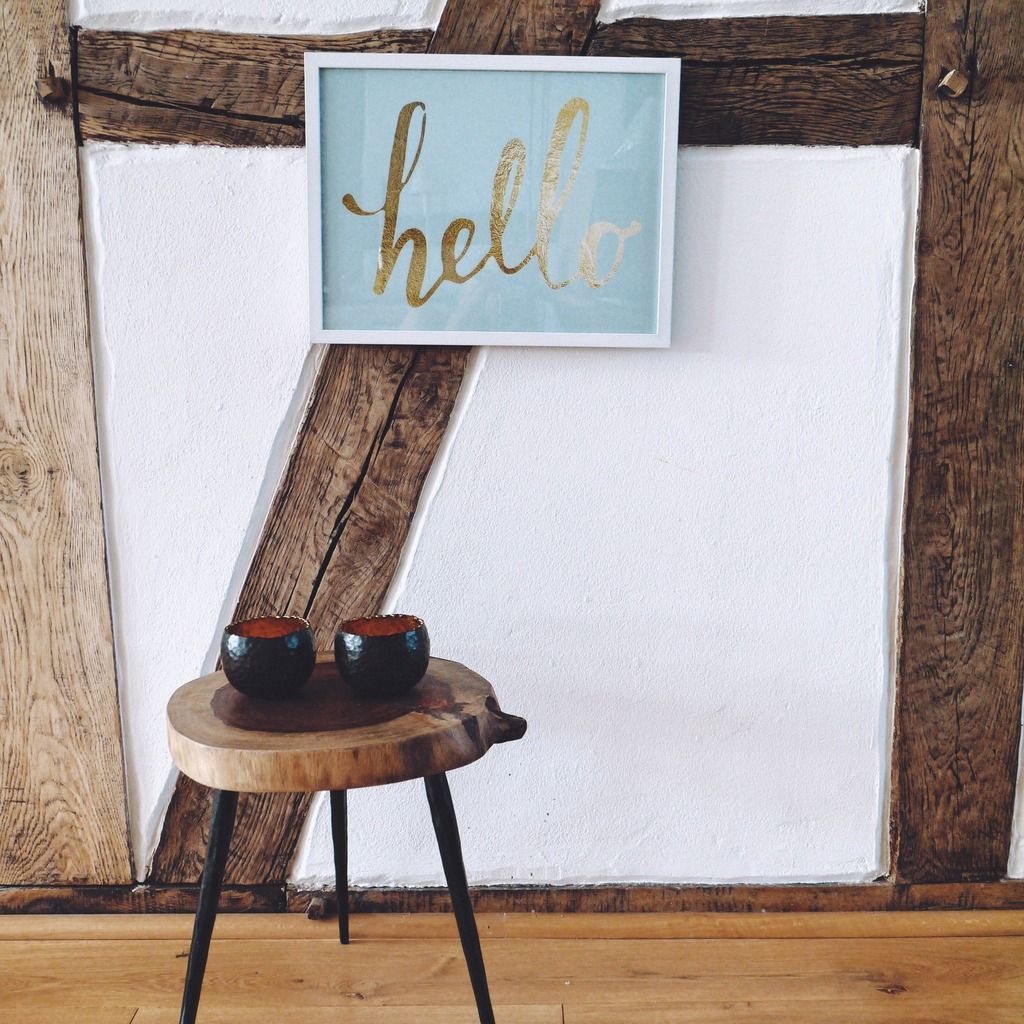 Zuhause – der Ort an dem man sich wohl fühlt, zur Ruhe kommt, seinen Gedanken nachhängen kann. Zuhause fühle ich mich geborgen. Ich weiß noch, wie ich vor dreieinhalb Jahren in meine erste, eigene Wohnung zog. Es war für mich damals ein großer Schritt, zu Hause auszuziehen, auf eigenen Beinen zu stehen. Ich nahm einige Möbel und Wohnaccessoires von zu Hause mit und versuchte, die leeren Räume und die leeren Wände damit zu füllen. Doch nach einiger Zeit merkte ich, dass ich irgendwie aus vielen Dingen rausgewachsen war. Mit dem Schlüssel zu meiner eigenen Wohnung war ich irgendwie ein Stück erwachsen geworden. Oder vielleicht achtete ich nun auch mehr auf die Details. Und so trennte ich mich von einigen Sachen, die mir nicht mehr wichtig waren. Ich richtete mich mit vielem neu ein, kaufte neue Wohnaccessoires und gestaltete die Wohnung dadurch wohnlicher. Gemütlicher. Und immer mehr fühlte ich mich wohl, in meinen eigenen Vier Wänden. Und so wurde die Wohnung mein geliebtes Zuhause.
Gemeinsam mit WestwingNow verlosen wir auf unserem Instagram dieses wunderschöne Bild, um auch euer Zuhause ein wenig mehr "nach Euch" zu gestalten.  Alles, was ihr dafür tun müsst, erfahrt ihr hier. Viel Glück!

Home – a place of comfort, where you can come to rest and listen to your own thoughts. At home I feel secure. I remember moving into my first own flat three and a half years ago. It was quite a big step for me – moving out of my home, learning to stand on my own feet. I took furniture and living accessories with me and tried to fill the empty rooms and walls with warmth. But after a while a learned that I had outgrown many things. With the key to my own flat I had grown up a little bit. Or maybe I just started paying more attention to details. And that's why I sorted some things out that weren't important to me anymore. I arranged new furniture and new living accessories and the flat became more and more homelike. Cosy. And I started to feel comfortable in my own four walls. That's how my flat turned into my beloved Home.