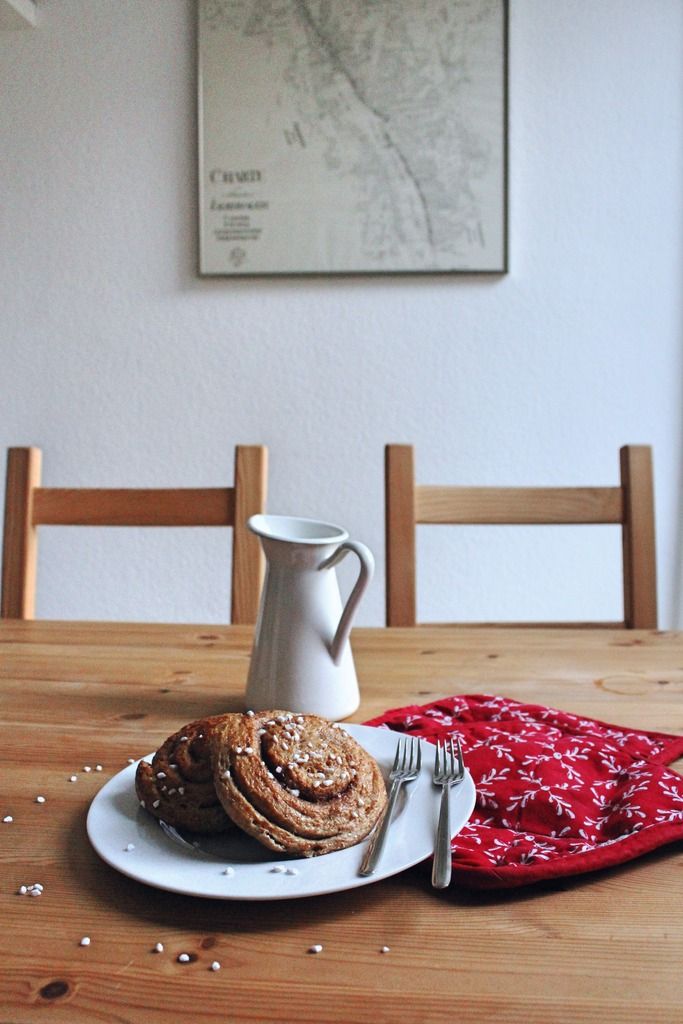 Der letzte Sonntag war dunkel, regnerisch und bewölkt; fast schon ein bisschen herbstlich.
Johanna von Salt and Sugar
und ich haben uns daher entschlossen, uns in die Küche zurückzuziehen, gemütlich heißen Tee zu trinken und ein wenig zu backen. Was gibt es besseres? Dabei haben wir uns von der herbstlichen Stimmung draußen inspirieren lassen und uns für schwedische Zimtschnecken entschieden – auch, weil wir beide große Schwedenfans sind. Das ganze haben wir natürlich für Euch dokumentiert. Ich gebe zu, Johanna hat die meißte Arbeit getan, aber sie ist schließlich auch der Backexperte unter uns beiden. Mein Part war der des Assistenten und ich fand, wir waren ein sehr gutes Team!
Last Sunday was dark, rainy and cloudy. It felt a little bit like fall. Johanna of Salt and Sugar and I therefore decided to stay inside, drink some hot tea and bake a little. Inspired by the autumn-like vibes outside we decided to make some swedish cinnamon rolls – also because we are both fans of Sweden itself. Of course we took some photos to share with you! I'll be honest – Johanna did the biggest part of the work but she is a baking expert. I did the assisting and I think we were a very good team!
Hier seht ihr ein paar Making-Of-Bilder. Einer der ersten Schritte – Der Teig ist fertig angerührt, ausgerollt, mit Zimz-Zucker bestreut und wird zusammen gerollt.This is one of the first steps. The dough is ready to be rolled up!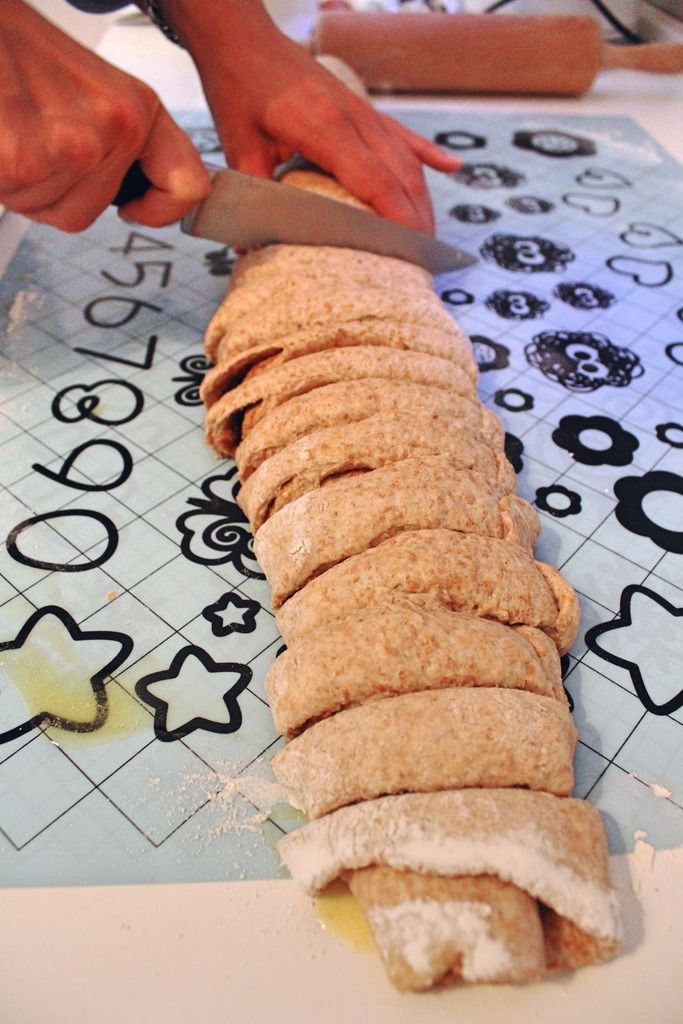 Die große Teigrolle wird geschnitten, sodass wir kleine Schnecken daraus erhalten.
The rolled dough gets cut so we receive small rolls out of it.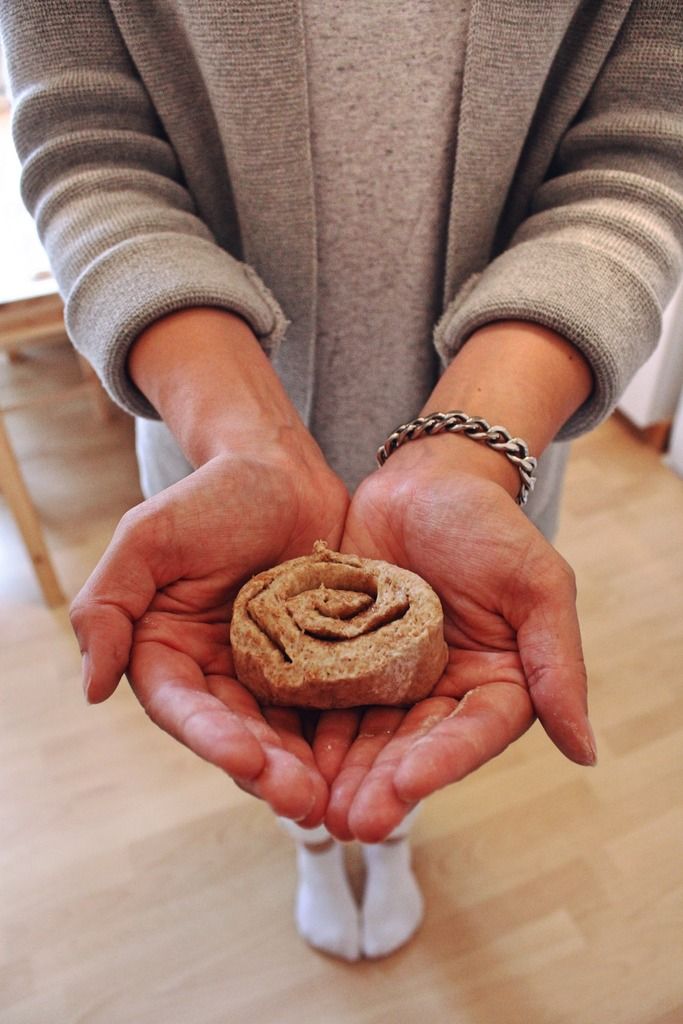 Hier werden die Zimtschnecken noch mit Zucker für den Ofen vorbereitet. Sobald ein Blech im Ofen war, hat die ganze Wohnung wunderbar nach Kuchen gerochen. Das ist wenigstens mal ein Grund, weshalb ich mich auf den Herbst freue – da dann die Zeit des Backens beginnt!
Das komplette Rezept findet ihr hier auf Johannas Blog. Und es lohnt sich nicht nur, wegen der Zimtschnecken dort vorbei zu schauen! Sie postet dort nämlich alle möglichen, superleckeren Rezepte. Für jeden Geschmack ist etwas dabei!
Here the cinnamon rolls get sugared and prepared for the oven. As soon as a load was in the oven the appartment got filled with a wonderful cake scent. That is finally one of the reasons why I look forward to fall – the time of baking begins.
The complete recipe can be found here on Johanna's blog. And it's not only worth a visit because of the cinnamon rolls but also because of the many other different recipes she posts. Have a look!