Es gibt viele Wege in London ein Zimmer oder eine ganze  Wohnung zu finden. Deswegen erzähle ich euch einfach mal von meiner Erfahrung. Es kann ziemlich stressig werden, vor allem wenn du noch gar nicht vor Ort bist und aus Deiner Heimatstadt versuchst, das geeignete Zimmer zu finden.
There are several ways to find a room in London, so I am just going to tell you guys about my own experience. Finding the right home can be a hustle, especially when you are new to London and maybe are still located in your home town or your home country.
Know your budget
Die erste Frage, die man sich stellen muss ist: Was ist mein Budget? Die Zimmerpreise beginnen hier bei 500 Pfund pro Monat und gehen bis zu 1000 Pfund oder höher für ein einzelnes Zimmer in einer Wohngemeinschaft. Alle ist abhängig von der Lage, der Distanz zur nächsten Tubenstation, der Größe des Zimmers und der Wohnung sowie davon, mit wie vielen anderen Du die Wohnung teilen wirst.
The first question everyone needs to ask themselves before moving here is: what is my budget? Rooms start from 500 pounds a month and prices go up to 1000 pounds or more for a single room in a flat. It all depends on the location (of course), the distance to the tube station, the size of the room and flat and also, with how many people you will share the flat.
Know what area you would like to move to
Eine gute Möglichkeit, die richtige Lage für Dich zu finden ist, auf www.spareroom.co.uk oder www.easyflatmate.com nach Zimmern in Deinem Budget zu suchen. Schnell wird man merken, dass gerade Zone 1 für die meisten nicht bezahlbar ist. Am besten wäre es natürlich, sich die in Frage kommenden Stadtteile bei einem Besuch in London erst einmal anzusehen. Denn zentral bedeutet nicht unbedingt gut und weiter außerhalb liegen meistens die schönsten und Gunsten Stadtteile. Andererseits kann man auch jemanden, der in London lebt, um Rat fragen.
A great way to find the right location is to look online on www.spareroom.co.uk or www.easyflatmate.com for the available rooms in all of London for the budget you have. If you cannot spend much money you will need to move further out. Best would of course be to visit London prior to your moving and checking our the areas that might be suitable – or ask someone who lives in London if they can help you out with this.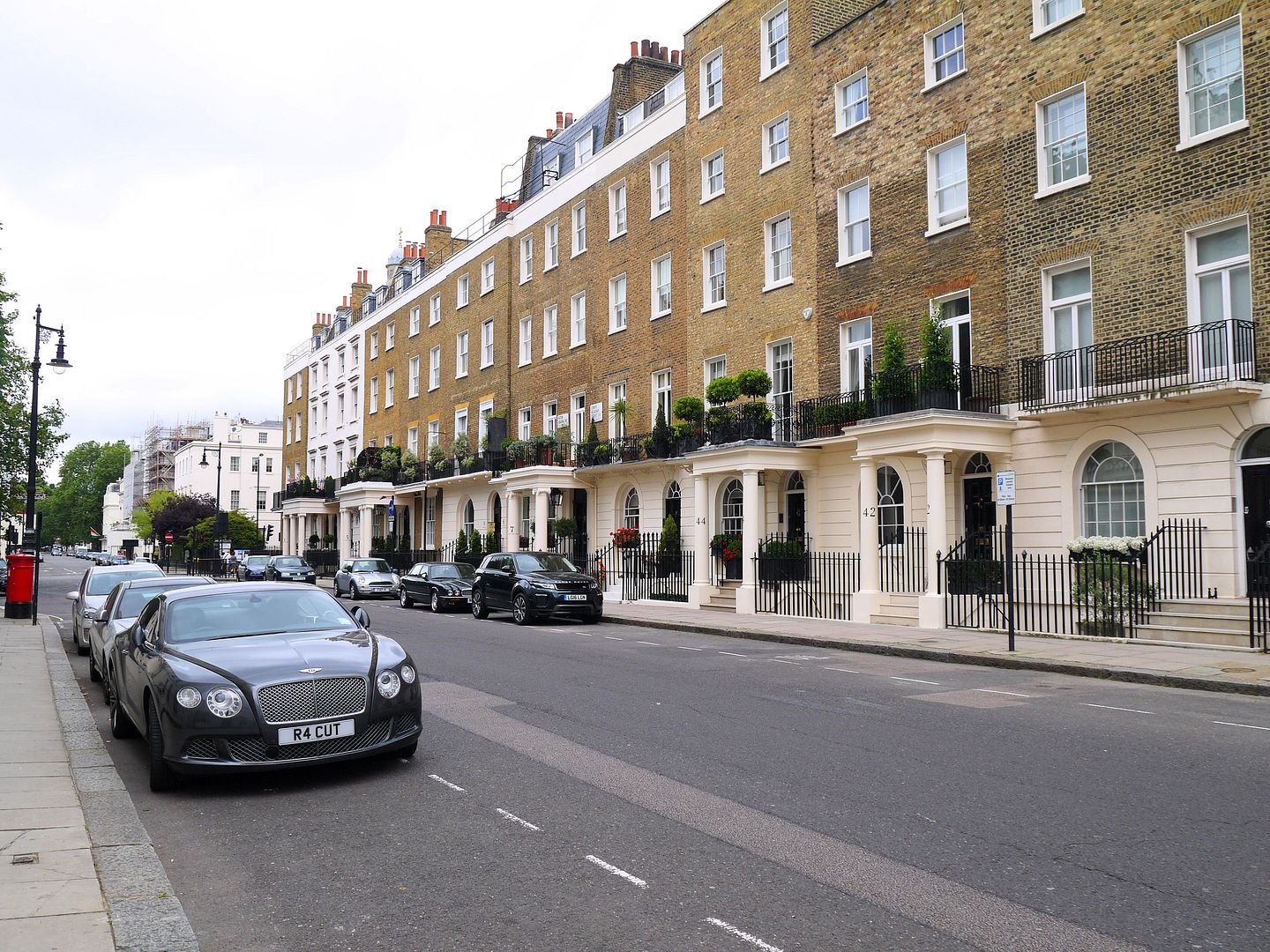 Be aware of scams
Wichtig ist sich immer daran zu erinnern, dass etwas das zu gut aussieht um wahr zu sein, wahrscheinlich auch nicht wahr ist. Es gibt unglaublich viele Abzocker, die einem Wohnungen zu super günstigen Preisen in den besten Locations anbieten. Überweise niemals Geld, wenn Du keinen Mietvertrag bekommen hast oder die Wohnung noch nicht besichtigt hast (zumindest über Skype).
It's important to remember that if something looks too good to be true, it probably is. There are a lot of scams out there, so don't transfer any money if you haven't had a look at the flat (at least via Skype if you're not in London yet) or prior to signing the contract. 
The London room market is fast-paced
Ich habe mich etwa eineinhalb Monate vor meinem Umzug bei spareroom angemeldet, um ein Zimmer zu finden. Ich muss sagen, dass das sehr frustrierend war, weil es einfach zu früh war. In London werden Zimmer ca. eine Woche vor gewünschtem Einzugsdatum eingestellt, viele suchen sogar zu sofort. Auf spareroom kann man eine Premiummitgliedschaft kaufen wenn man Anzeigen anschreiben möchte, die jünger als eine Woche sind. Dies kann ich absolut empfehlen. Jeden Morgen habe ich mir zehn Minuten Zeit genommen und bei meinem Morgenkaffee über den Wohnungsanzeigen gesessen.
Noch fragen? Stellt sie gerne in den Kommentaren!
I started looking for a flat share about one and a half months before moving to London and unfortunately I must say that this is waaaay to early. The London flat market is quite fast-paced so it is common for people who rent out a room to start looking for a flatmate about one week before the move-in date. Many even look for someone to move in immediately. Good if you're spontaneously looking for a place to stay, not good if you're not even in London yet and are desperately trying to figure out where you are going to live for the next couple of months. I mainly used spare room as you can set preferences in terms of money, location, etc. If you want to message ads that are less than a week old you will need to get a premium membership. That's quite annoying but there is no way around it.
I started searching the website every morning and messaging new ads asking for a Skype talk. Surprisingly most people wanted me to come by in person so it was a little harder than I expected it to be. You will need to put up an ad yourself, too, upload a picture of yourself and writing a little bit about yourself. It turned out this was quite efficient as my current flatmate found my ad and contacted me through it.
Any more questions? Feel free to leave it in the comments below.