Endlich komme ich mal dazu, Euch ein wenig über meinen Besuch bei Marietta in London zu erzählen. Es war eine wunderschöne Woche in wunderbarer Gesellschaft, die aber, wie das immer so ist, viel zu schnell wieder vorbei war. Wir waren jeden Tag unterwegs, haben so viel gesehen, neue Orte erkundet und unsere Lieblingsspots in der englischen Metropole abgeklappert. Einen Tag waren wir in South Kensington, wo diese Fotos entstanden sind. South Kensington ist einer meiner Lieblingsstadtteile, auch, weil ich damals hier in einem Guesthouse gewohnt habe, als ich das allererste Mal, ganz auf mich allein gestellt, in London war. Deshalb komme ich immer wieder gerne hier her zurück, setze mich in altbekannte Cafés und schwelge mit einem Blueberrymuffin und einem heißen Kaffee in Erinnerungen. Es ist fast schon, wie ein vertrautes Stück Heimat in einer riesigen, fremden Stadt.
Finally I get to tell you a little bit about my visit in London. It was an incredible week in wonderful company and it was over way to soon. We were out every day, discovered many new places and visited our all time favourite spots, South Kensington being one of them. It is one of my favourite areas in London and I even once stayed there in a gest house during one of my first visits in London. I love coming back here, sit in well-known cafés and reminice with a blueberry muffin and a coffee in my hand. It almost feels like a little piece of home in a big and foreign city.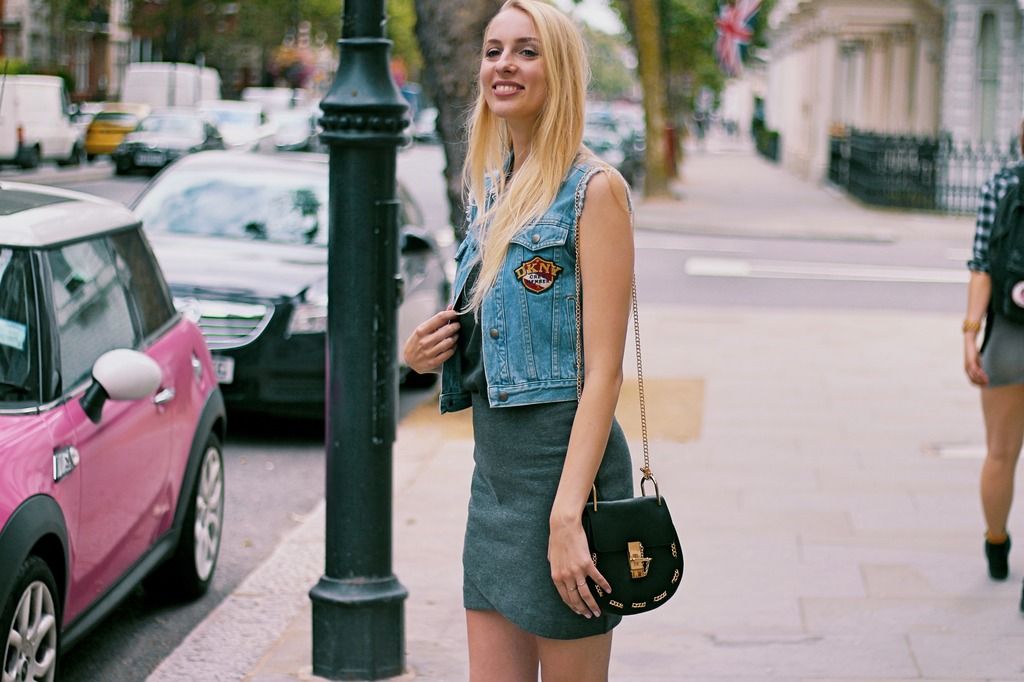 Da wir in den South Kensington Gardens gechillt und die Sonne genossen haben, habe ich ein sehr entspanntes Outfit mit Sneakern gewählt. Meine DKNY-Weste aus New York begeleitet mich auf fast jede Städtereise und war natürlich auch wieder mit dabei.
Was sind Eure Lieblingsorte in London?
I settled for a rather comfortable outfit with sneakers as we relaxed in the sun in Kensington Gardens that day. My vintage DKNY vest I bought in New York keeps is one of my must haves for every city trip.
What are your favourite spots in London?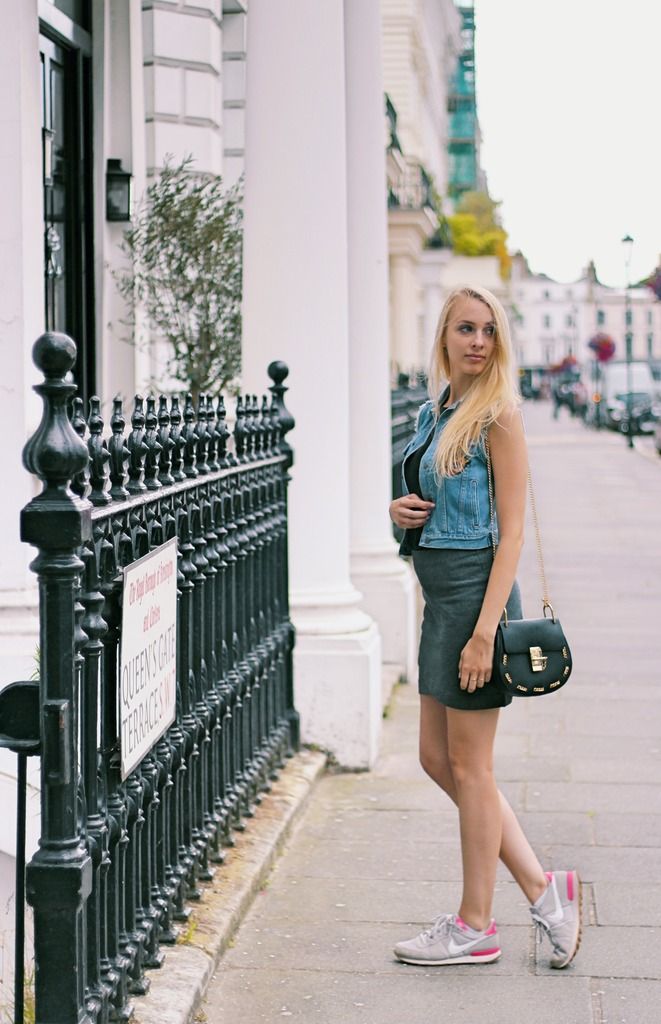 Vest – DKNY | Shirt – BACK | Skirt – H&M | Shoes – Nike | Purse – FTW by Fashiontwinstinct